HATE SHOES & HOT FEET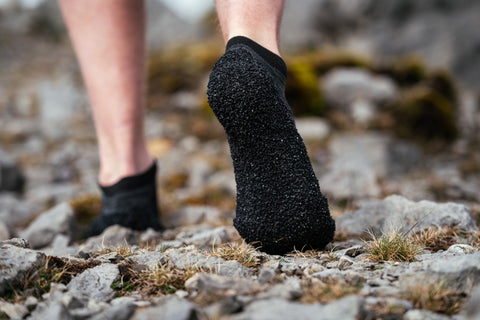 Feel barefoot - without the pain.
Do you hate your feet feeling hot, trapped, and sweaty? Grippers™ make you feel as though you're barefoot with their lightweight and breathable fabric. You can also walk pain-free over sharp rocks, gravel, and stones thanks to the protective, grip sole. Endorsed by Australian Podiatrists, Grippers™ are built to be long-lasting, comfortable, and durable in harsh conditions. 
WATER ADVENTURES & ACTIVITIES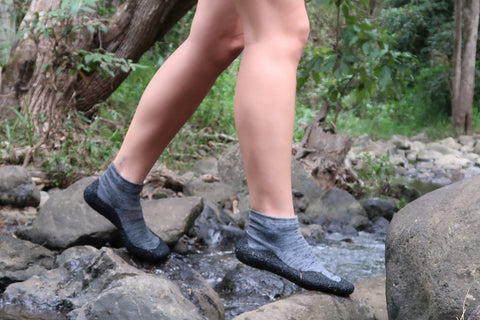 Immerse yourself with confidence.
Slide on your Grippers™ for confidence when traveling over any wet surfaces. You can move with comfort and stability when crossing rivers, chasing waterfalls, and jumping rocks! The material on the top allows your feet to breathe, stretch and mold to the terrain. Grippers™ also have a secure grip and durable sole, offering sensory feedback from the ground when moving. This means you can be confident and secure in your foot placement.
CAMPING & TRAVEL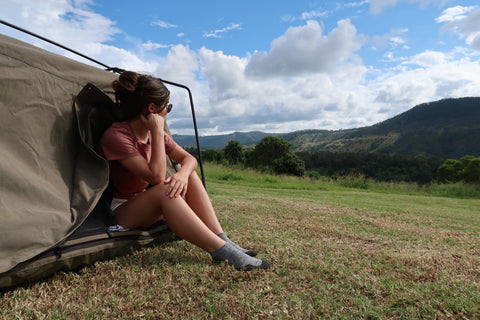 Experience your world completely with every step.
No more tents filled with sand and mud! Wearing Grippers™ will keep your feet clean, dry, and protected! You can explore your campsite without dirt making its way into your tent. When you go to bed, roll up your Grippers™, they will take up less room than that takeaway cup you still haven't found a bin for.
GOODNESS: