2021 New Release ✨ V-Shape Face Slimming✨

❤️ THE ULTIMATE SOLUTION TO YOUR DOUBLE-CHIN PROBLEM❤️
High Frequency Penetrates Dull Skin, Making You Look Younger With Smoother, And Firmer Skin.
You can feel your face and muscles tightening after just a single week of regular use.


❤️ WITH EMS VIBRATIONS AND LIGHT THERAPY- light therapy will improve the blood flow and make your skin look younger, the ems vibrations will lift and slim the face and neck
❤️ A CONTOURED SLIMMER FACE IN JUST 10 MINUTES PER DAY!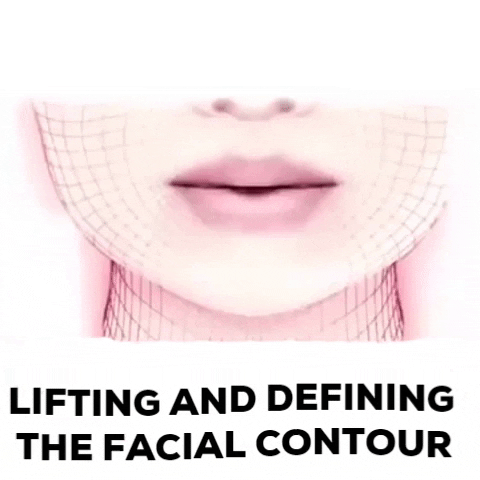 ❤️ SOME MORE COOL FEATURES:
Totally 44 pieces of LED lights in various wavelengths can provide effective LED photon therapy to give off beneficial energy for healthier, firmer, and brighter skin.
High-frequency vibration massage can effectively activate skin cells' metabolism to accelerate skin repairing and strengthen the skin elasticity for facial lifting and tightening effect.
Adopts EMS microcurrent to activate the deep muscle cells and boost the production of collagen, effectively helping reduce wrinkles, shrink pores, tighten the skin, and improve the absorption efficiency.
Soothing 42℃ heating can enhance the tissue regeneration process to open up the pores and improve the absorption of cream, lotion, and other skincare products to leave your skin plump.
Infrared physiotherapy can promote blood circulation, restore enzyme activity, slow melanin to prevent acne and other sub-healthy skin conditions.
Sensitive touch button control for easy intensity levels adjustment and working modes switch, instant power on and off, convenient to operate with one hand even after you wear the belt.
Support timer function, it will automatically shut down after 15 minutes of working to avoid overuse, energy-saving, and practical.
Rechargeable & Portable
❤️ HOW TO USE
PACKAGE:
1x V-Shape Facial Massager

1x Manual

1x USB Cable