Are you looking for a competitive game that you and your family can enjoy anytime?


This amazing Tabletop Curling Game is a nice compact game for adults and children!


Get ready with some action-packed gameplay where you need to aim, skill, and slide stones!


It has fair and easy mechanics that even your kids can enjoy! 


You'll transition from a newcomer to a rookie in just a few seconds!


Keep your kids away from gadgets and engage them in physical activity with this incredible Tabletop Curling Game!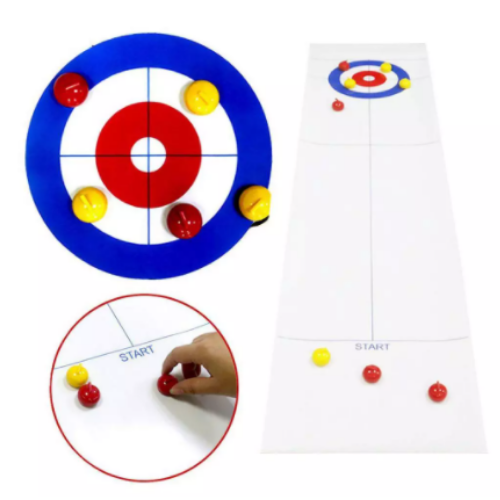 It has a roll-up design that makes it easier to put away or take on the go!

Product Specifications:
Tabletop Curling Size: 145cm x 28.5cm Standard -290g



Tabletop Curling Size: 120cm x 28cm Upgrade -360g



Package Includes:
1 x Roll Up Mat
8 x Chess