The TCAPO 2.0 is the trusted leader in guitar accessories. Our flagship product is the 2-in-1 capo + tuner.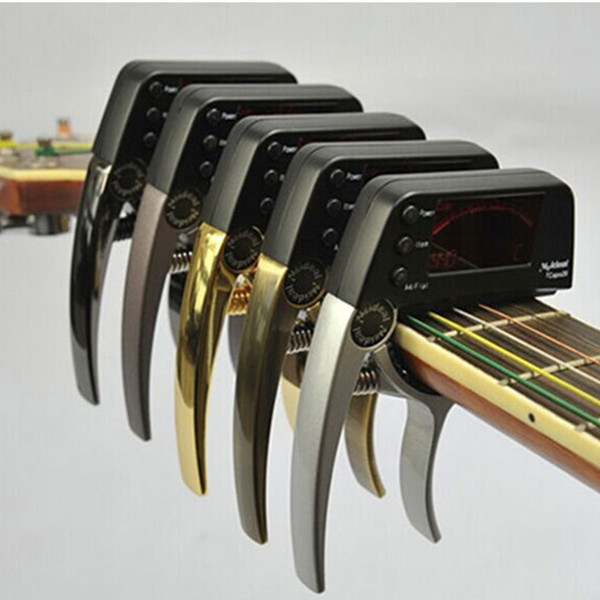 The tuner is highly accurate and highly responsive, due to our anti-interference technology.
The TCAPO 2.0 allows for quick chord changes, and the soft rubber pad provides perfect protection for contact points on your fretboard.
WHY IS TCAPO THE GOLD STANDARD?
The TCAPO V2.0, our latest model, is constructed with high-quality aluminum alloy metal, making it lightweight and ultra-durable.
The 2-in-1 capo + tuner feature makes it convenient for guitar players of any skill level to change keys quickly and accurately.
Our mission is to remove the need to carry around multiple tools for your guitar.