Description
Made in Germany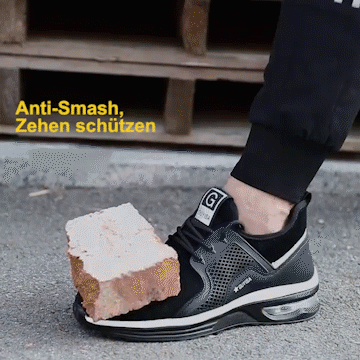 HIGHLIGHTS:
Professional quality / absolute safety

Meets the most demanding criteria

Ultra-durable, comfortable and design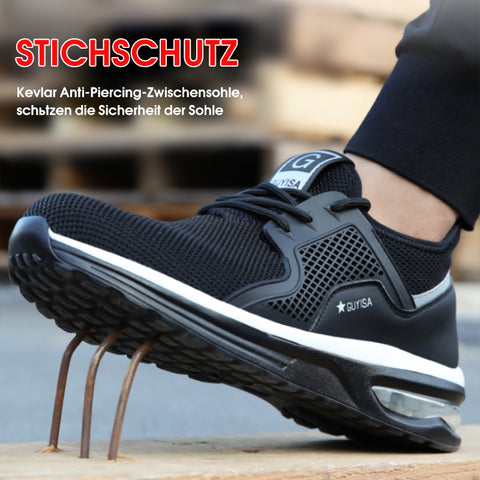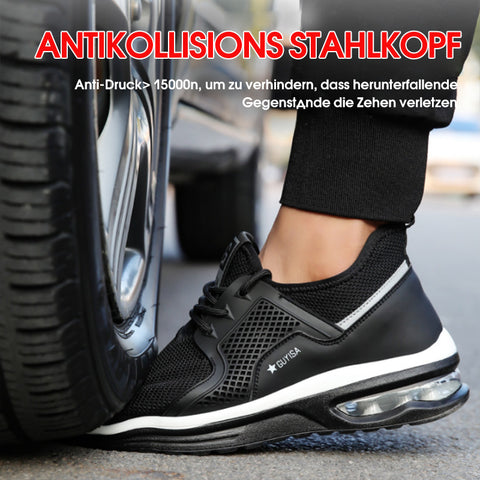 Mixed shoes: suitable for both women and men
Outdoors or indoors, your feet are often exposed to risks during your work: shocks, pinches, bruises, perforations, electrical contacts, slips, falls, wrong movements ... It is important to have good protection during all your DIY jobs.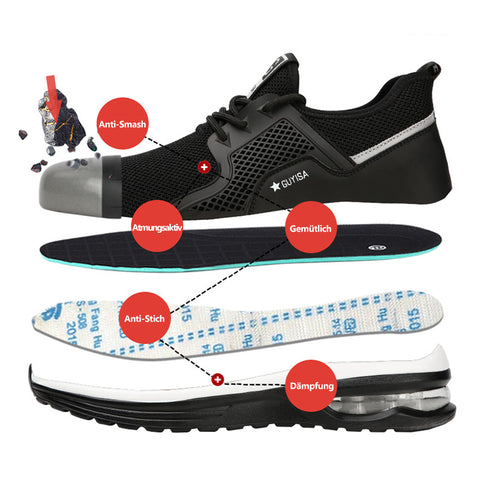 The possibilities for injury are numerous
. Most accidents are directly related to the environment and not to your actions. Most often, accidents are related to the impact of a heavy object or the teeth caused by it. They are also often caused by a slip on a slippery or slippery floor.
A unique sporty design
These safety shoes are extremely reliable, both for design and for work indoors and outdoors and on any terrain (rough terrain, wood, sand, clay…). They are so comfortable you will be amazed to keep them occupied on a daily basis! Unisex, they are suitable for both men and women.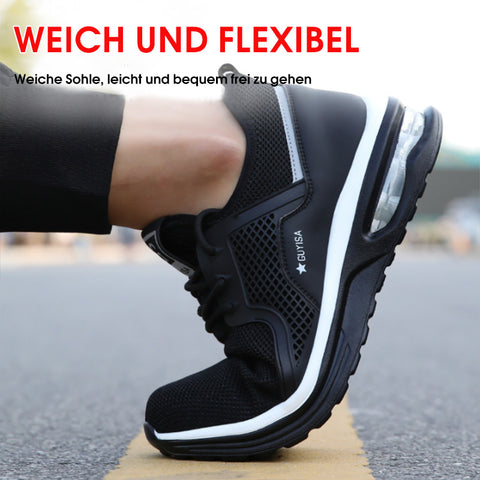 FUNCTION:
Mesh design (light, breathable, comfortable)

Midsole against perforation

Non-slip outsole

Collision Protection

Double reinforced seams

Heel protection with heel absorption

Safety shoes according to EN ISO 20345 ()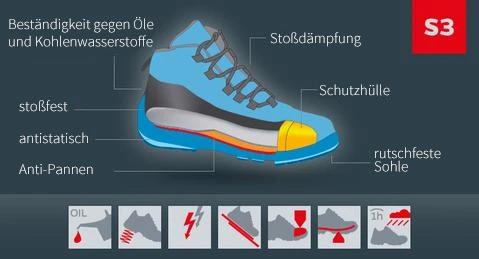 † REMARK:
Please refer to the size chart for the size so as not to cause unnecessary trouble for you.
Due to display settings and display pixel definitions, there may be slight differences in the actual color of the product.