The multifunctional double-sided cleaning brush can be used to clean beds, tables, sofas, and to remove fallen pet hair. When not in use, I can hang it, and the retractable handle makes it portable.

The color choices of orange, blue, green, and gray offer many possibilities for home improvement. It is not just a simple brush, but also the secret to enhancing happiness.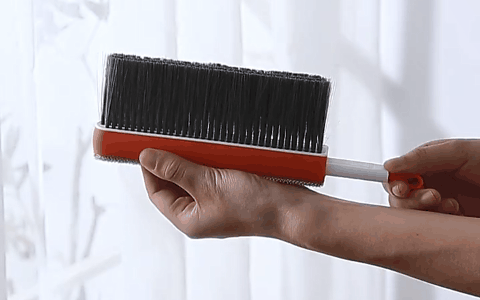 [Multifunctional Cleaning Brush] A cleaning brush that can go deep into sofas, beds, desks, cars, and other places, easily sweeping dust in corners and crevices, giving you a tidy and clean living environment.

[Dense And Soft] The dense and soft bristles have strong resilience; it is soft and does not hurt hands, does not hurt the surface of objects, and is not easy to fall while ensuring strong cleaning ability.

[Scalable And Portable] The handle of the brush is retractable to save storage space and can be carried in a backpack, drawer, or car. The tail has a hanging hole for easy storage and ventilation.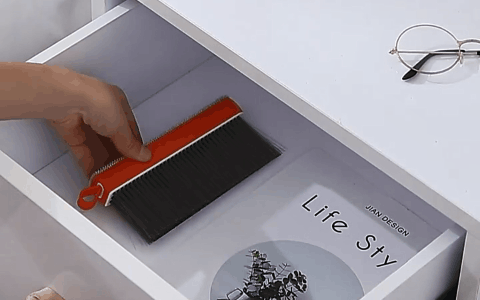 [Double-sided Use] Comb your dog or cat with a thicker mane and capture loose fur; use the thinner side to remove fur and fluff from clothes, upholstery, car interiors, etc.

[Reusable Brush] Compared with traditional lint rollers, this reusable, easy-to-clean, and durable double-sided brush can save you money and reduce environmental waste. And you don't need to deal with tape or rubber rollers.
Using Methods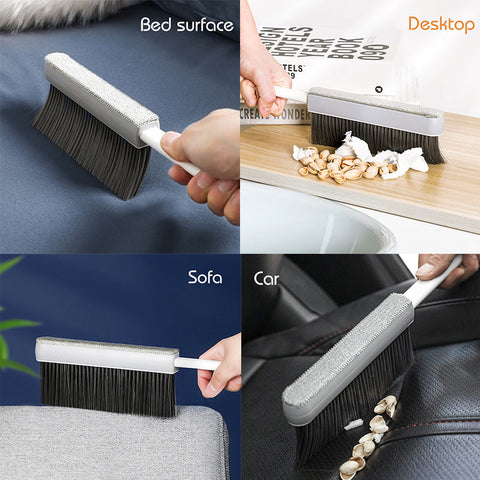 Specifications
Product Weight

Product Size
(L x W x H)

Brush Size: 31 × 8 cm / 12.2 × 3.1 inches

Length of Bristles: 5.5 cm / 2.2 inches

Package Contents

Spotless Cleaning Brush × 1

Color