Level Up Your Bath and Cleaning Experience!

Reaching to clean difficult areas on your body while bathing can often be frustrating and awkward, so this Silicone Bath Body Towel Brush is the perfect solution for you! This game-changing product helps you effectively scrub, exfoliate, and smoothen your skin while bathing.
Clean and scrub with this silicone towel now and keep it clean!
Those hard-to-reach places can sometimes be painful, and now we have the solution.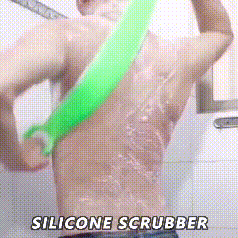 Features:
Made of food-grade silicone, healthy and environmentally friendly, free of BPA and no harmful substances. High temperature resistance, non-perishable, safe and durable.

Suitable for different people, children, elderly, men, women.

Handle, good toughness, strong tensile strength, can be suspended, saving space.

Extends 1cm dense brush head, penetrates into pores to clean dirt, and freshens.

Features: Lengthened design, soft brush, massage the skin.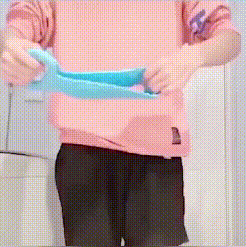 Double-sided back scrubber and massager foot / single cleaner shower-cleans, massages and exfoliates the body, cleans your feet without bending, and you can enjoy a soft and comfortable body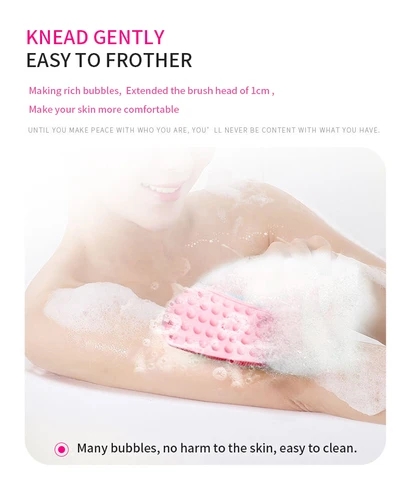 Specifications:
Color: green, blue, purple, pink

Weight: 200g

Package Include:
---