[Limited Quantity] - Will sell out fast!!!
🎯 15-day no-risk return policy
⭐ 99% reviewers recommend this product.
💯 100% Satisfaction Guaranteed
Textured straps are designed to get you safely unstuck from the snow, mud or sand, avoid dry pavement or flat ground uncovered by snow, mud or sand.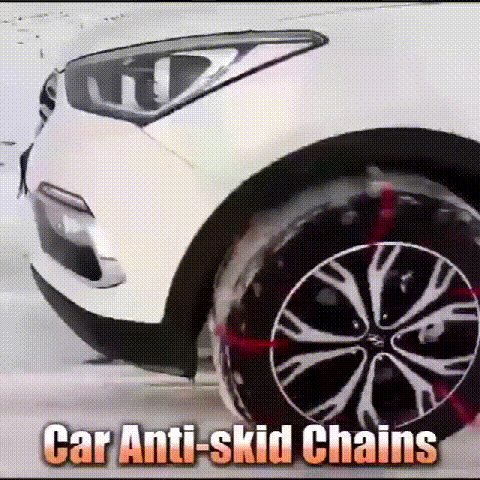 High Quality Materials: Tire chains are made of nylon injection molding, which has high strength and good toughness and does not damage the tires. Corrosion resistant, cold resistant, abrasion resistant, tear resistant, can be used as emergency.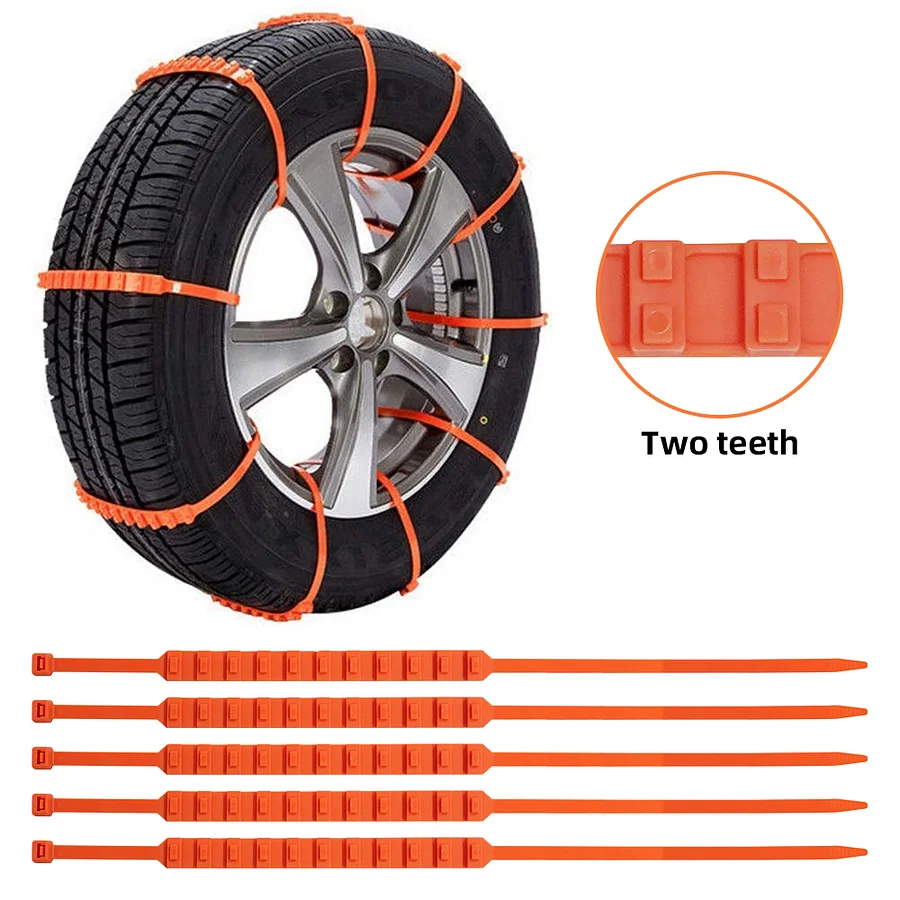 Easy to Use: Easy to install and remove. You can put the tire chains in your trunk and use for any emergency road assistance. No need to take down the tires. Snow tire chain with adjustable tension straps. Tire chain provides a good control of snow or mud, which will not damage the tire and the wheel or the road.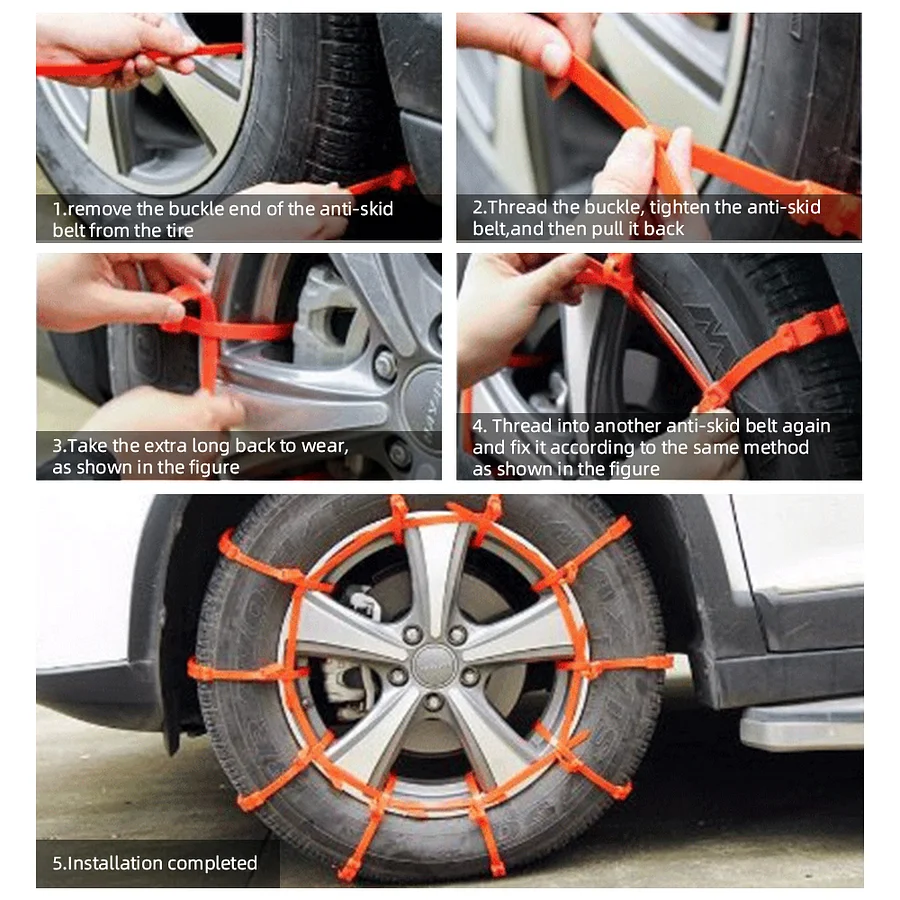 Tire Grip Maintain: The tire chain increases the depth of the anti-skid groove, greatly improving the tire drainage and snow performance. Combine with the anti-slip nails, the chain effectively plays the function of ice breaking and anti-skid.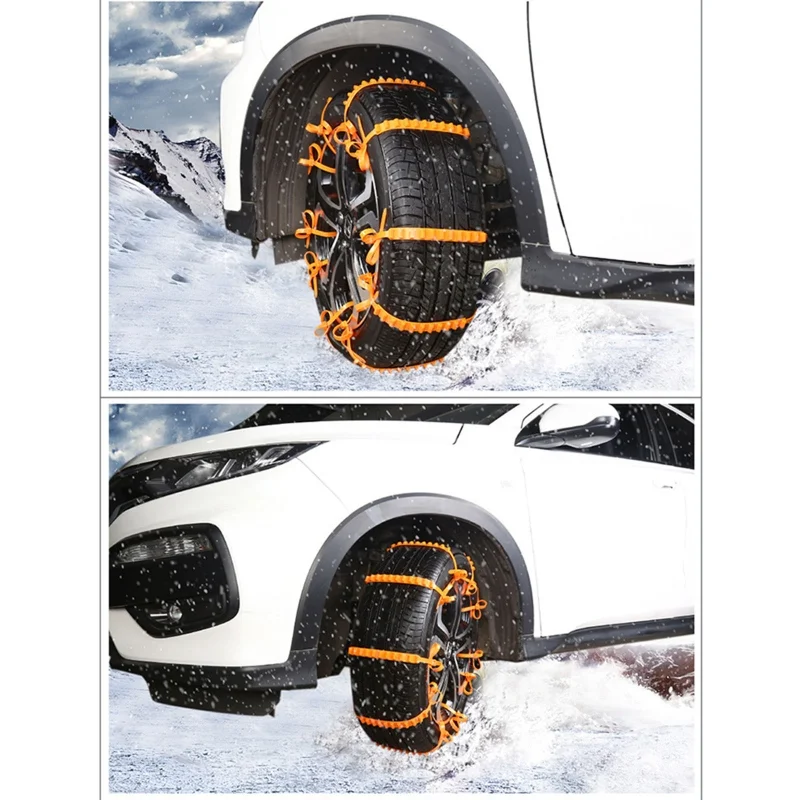 Serrated Non-slip Pattern Design :increase the contact surface lines,non-slip pattern deeper,better anti-skid effect,while increasing the wear resistance.longitudinal serrated pattern,increase tire turning resistance,prevent side Slip.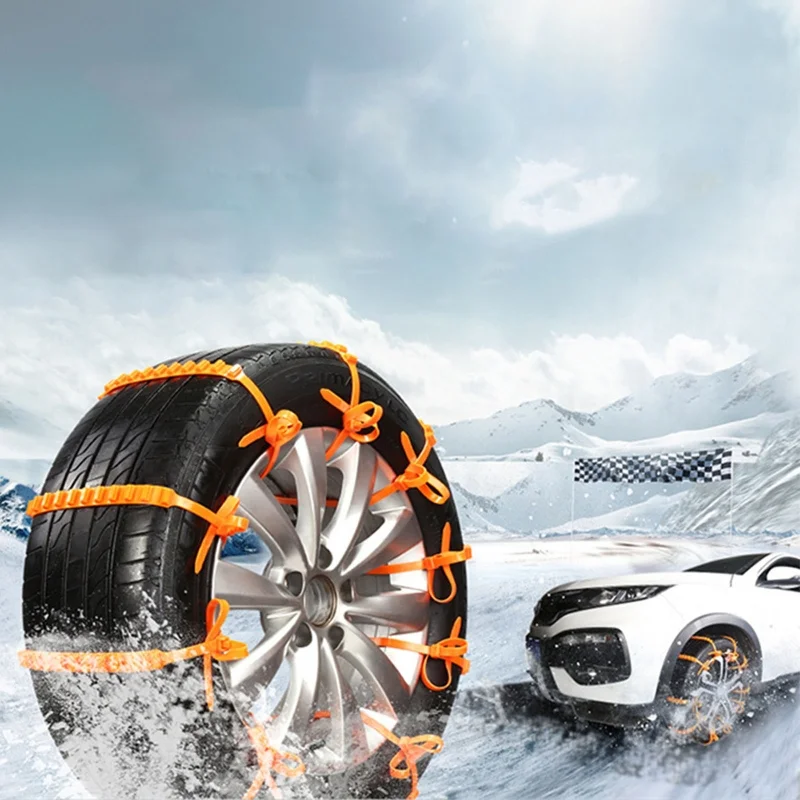 Material: Nylon
Color: Orange
Size: 20*965mm
Car Adjustable Anti-Skid Cable Ties*10pcs