Product Parameters
Size: 10*7*3CM

Material:Top layer leather

Structure:1Money Holder,6 Card slots

Color: Yellow, Blue, Green, Pink, Black

Weight: About 85 grams.
Multi-Function
Different coin storage methods,manage your cards and change

Coin wallet equipped with an extra cash slot, you can separate the coins from the cash to quickly find the coin or cash you want, can also store small items such as headphones.

It easily fits inside your pocket, handbag, backpack, and more. Its lightweight size reduces the burden on your shopping.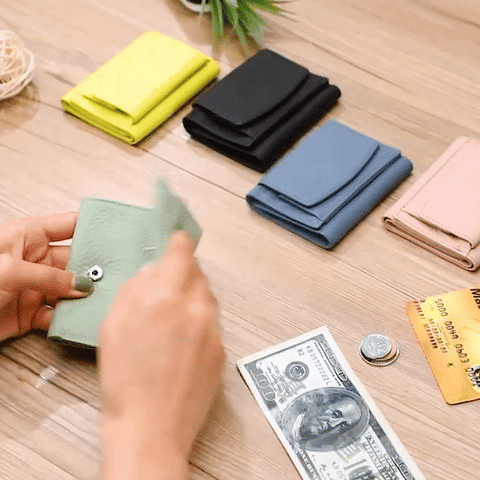 Protect your information:
Electromagnetically opaque shield,which blocks RFID signals and from unauthorized scans.

Protectspassports,creditcards,debitcards,ATM cards,driver's licenses,transitcards,Metal shielding block,and so on.
Soft to the touch, strong, and wear-resistant
The coin purse wallet is waterproof. Protect your property safely.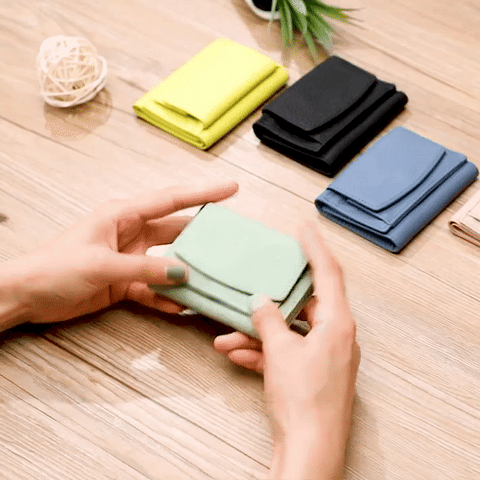 Coin purse made a snap design. Provides convenient opening and closing methods, so you don't have to waste time fumbling with zippers, This design can protect your coins, and small items very well not leak out. And Don't worry about not being able to remove the item due to poor zipper damage.