😈

Surprise all your friends with this awesome temporary halloween style sleeve arm tattoo!

😈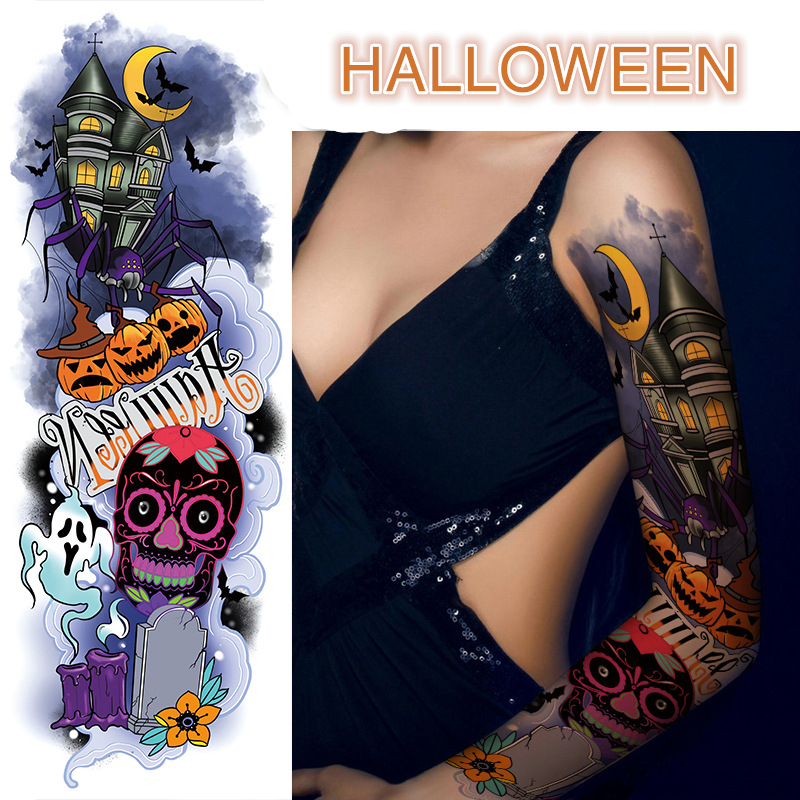 This is cool is it's a perfect way for someone who isnt sure if they want a tattoo to see if they like it!!
More realistic, more professional and lasting.Great for someone who don't know which tatto you like




This cool waterproof tattoo sticker only takes 30 seconds to put on and can last up to several weeks!
Approx.6.7 inches x18.9 inches in size (17cm x 48cm)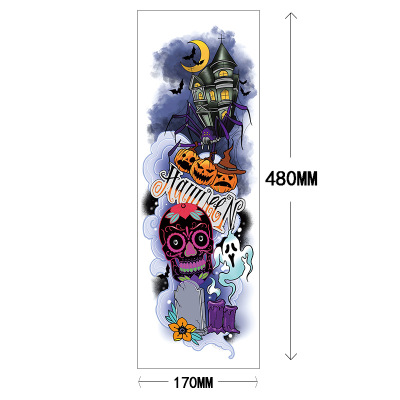 HOW TO USE:



FEATURES:
Decide where you want to apply the Tattoo. Make sure your skin is clean, free of oil and dry.
Cut out unwanted edges with scissors if desired.
Remove the clear sheet and place your Tattoo on your skin face down.
Wet the paper with a wet towel or sponge and wait 30 seconds.
Carefully remove the paper to check if it has transferred. If not, press a little longer. Be sure not to twist or stretch the skin until the tattoo has time to set!
HOW TO REMOVE:
Simply soak the tattoo with body oil, olive oil or alcohol for about a few minutes, then scrub off