Description:
The all-new Night Stones - Glow-in-the-Dark Garden Pebbles are non-toxic and eco-friendly stones that could highlight your plants and space. These eco-friendly luminous Garden Pebbles require no electricity and look absolutely stunning during both day and night. They glow in the dark and will add a magical ambiance to any outdoor space. Decorate your garden path, walkway, backyard, bird fountain, or flower beds!
Main Features:
Provide safety of passage when no light source is available

Durable and weatherproof with a long service life of more than 15 years

Made from Luminescent Material and Synthetic Resins

Non-toxic, safe for your flowers and plants

Ideal decoration for pathways, gardens, lawns, backyards, driveways, edging, flower beds, vases, aquariums, fish tanks, swimming pools, etc.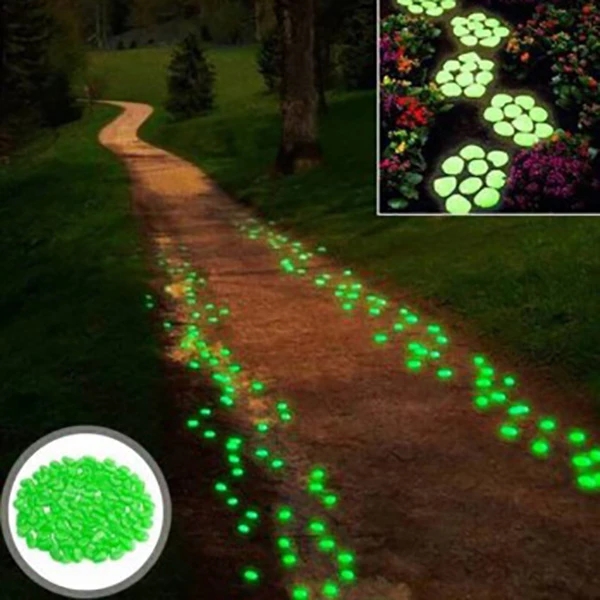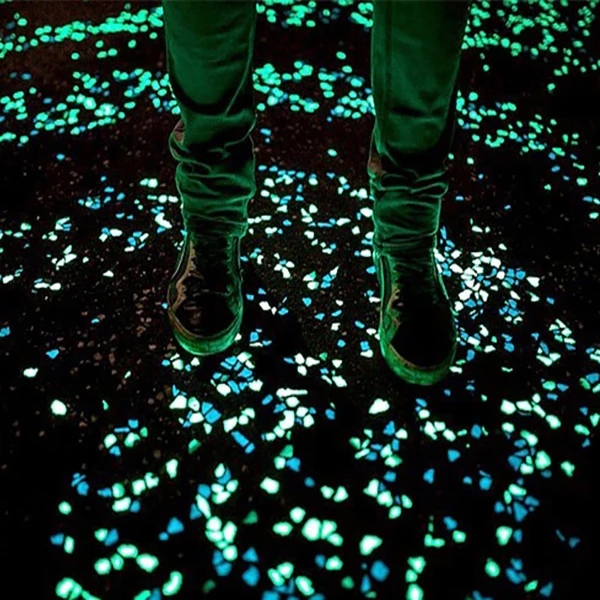 How to Use:
Expose to daylight or a light source for glowing in the dark effect

Turn off surrounding lights when night falls.
Specification:
Product Size

Length: 2-3cm/0.78-1.18inch
Width: 1.27-2.54cm/0.5-1 inch (Irregular Shapes)

Product Weight

100 pcs: 210g/7.41oz




Package Component

Approximately 100 Luminous Pebbles