If you are looking for Nativity set, or maybe just individual Nativity figurines, Nativity animals, anything related to Nativity please write to me, and let me know your expectations. I will gladly create the most beautiful and unique Nativity scene for you.
SIZE: Five-angle Star: 4 x 4 x 1.16Inches 
         Joy : 5.5 x 3.9 x 1.2 Inches (Pre-Sale)
The most important part of our Christmas decorations is a traditional nativity scene and should not be missing in any festively decorated living room.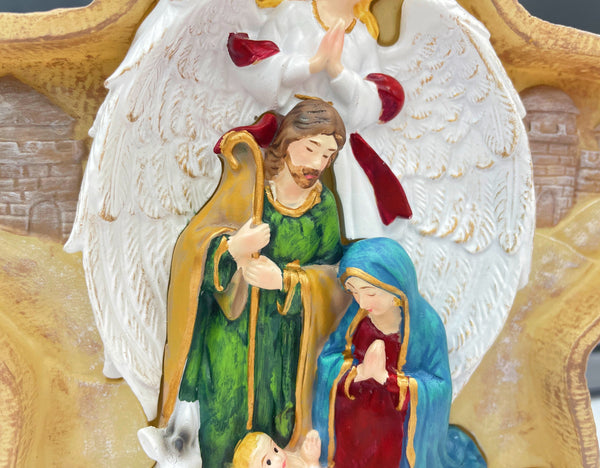 🎁This is a gift for your family, friends, and loved one ...... An expression of friendship, love, and appreciation.