😘💕💕that lets dad feel close to our little one Enjoy the baby breathing and heartbeat on your chest🤱🎉🎉🎉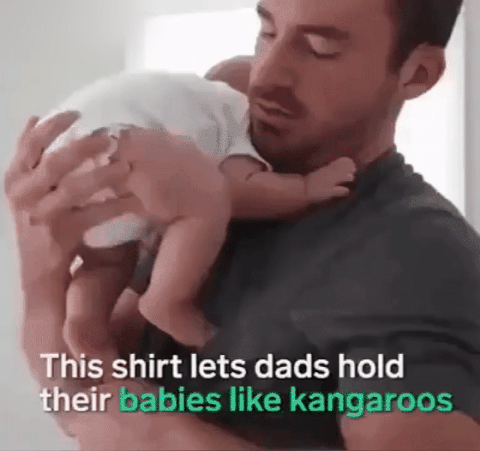 It also would fit your pets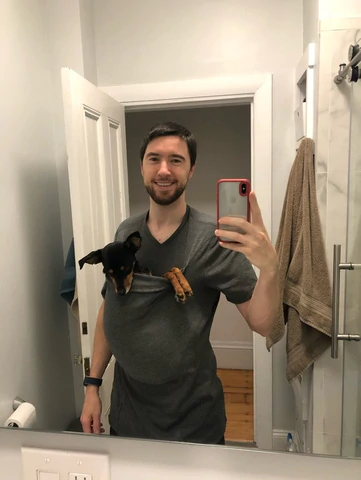 😂 😂This T-Shirt Lets New Parents Carry Their Baby Around Like A Kangaroo!😂 😂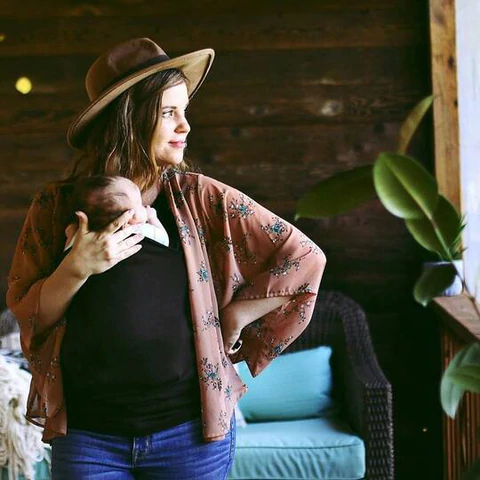 Kangaroo Pocket T-shirt wants to make babywearing easy for parents.
The Dad Shirt features a slim fit similar to normal men's t-shirts and a breathable mesh panel between belly and baby that encourages bonding. It's also available for moms!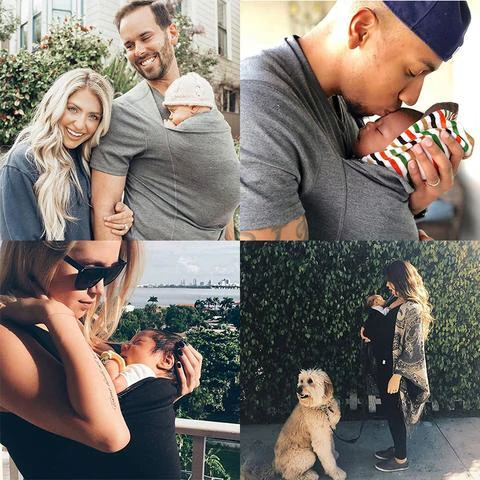 It only takes seconds to mount your baby inside, just open up the pocket and place your baby inside.
 There's no wrapping, adjusting, buckling, or tying anything to get it to work. Just slip your newborn in your giant kangaroo-like front pocket and be on your way.