Stop Struggling With Corkscrews! No Pulling, Twisting, or Broken Cork Pieces!
The most efficient and convenient way to open any wine bottle in seconds.
The engineers here at have created the ultimate solution for all your cork opening needs, using an air pump and a little bit of science the Bottle pop creates vacuum pressure that quite literally "Pops" your bottles open quickly, safely, and without risk of breaking off cork pieces into your beverage.
Simply stick, pump, and POP! your drink is ready to be enjoyed.
Our signature slide release makes it quick and easy to remove corks and ready to Pop open your next bottle.
Compatible with all types and sizes of wine bottles. there are no fumes, and no gas needed for the Air Pressure pump to work properly. Just find a bottle, stick it on, and "POP", enjoy your favorite wine with ease.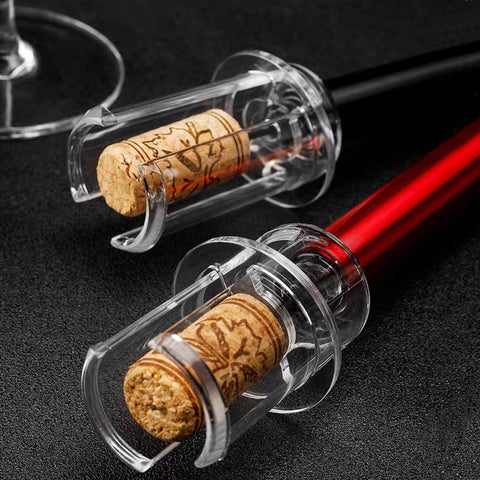 Use it anytime and anywhere, with it's the sleek and portable design you can use the Bottle Pop wherever you are whenever you want!
Great for bar, cafe, restaurant, and home use. The ultra-smooth finish makes it super easy to clean.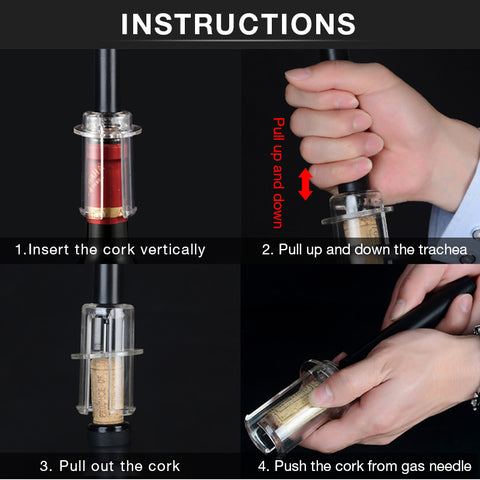 SPECIFICATIONS
Weight: 3.2 ounces
Usage: Wine Regular Corks (don't use on plastic corks)
Size:
NOW OFFERING THE ULTIMATE WINE SET FOR A LIMITED TIME ONLY
 Includes everything you need to open, pour, and store your favorite wines. This smart wine set includes:
(1) Smart Wine Opener
Open wine in seconds, effortlessly!
(1) Instant Decanter
Instantly oxygenate as you pour!
(1) Turbo Wine Cutter
Restaurant-style presentation!
(1) Vacuum Wine Stopper
Save leftover wine for 2+ weeks!