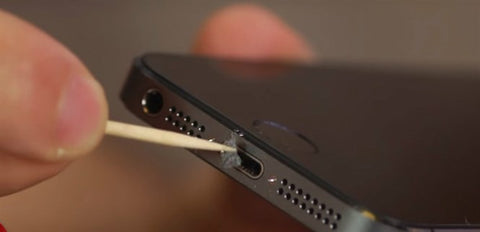 Faulty charging port
The most common causes of phones not charging until switched off are caused by faulty charging ports.
As you already know, the charging port acts as a 'connector between your phone and the USB cable. However, it malfunctions once the port is in critical conditions – such as when it's wet, dirty, dusty, or got rusted after contact with liquid.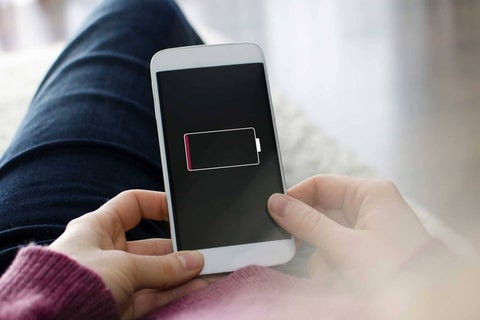 If you're someone that constantly forgets to bring a charger with them, or is always misplacing his, then this can be a big, stressful, nearly everyday annoyance.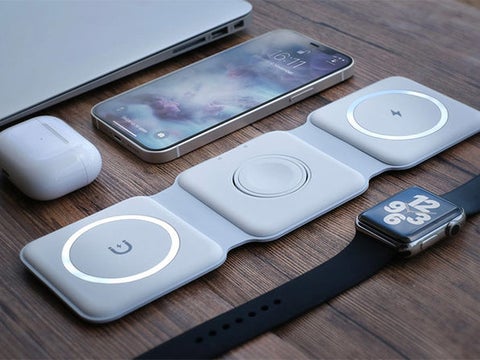 INTEGRATED SMART APPLE ECOSYSTEM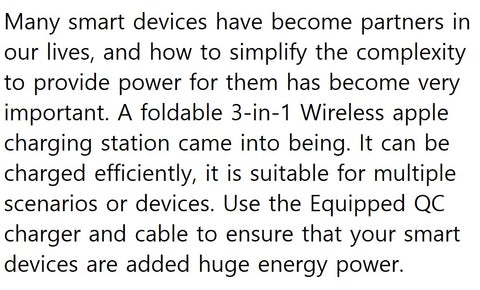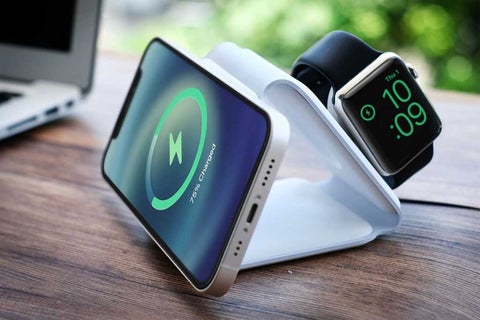 FOLDED 180°FOR USING AND ROTATED 360°FOR CHARGING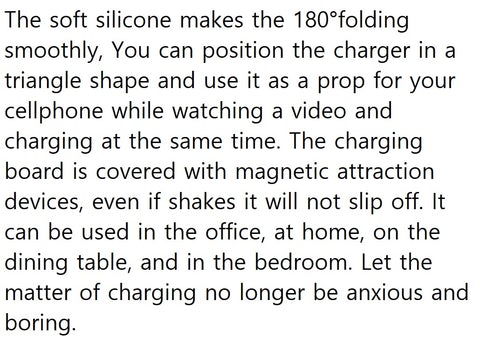 QUICK CHARGE 3 MODES SIMULTANEOUSLY CHARGE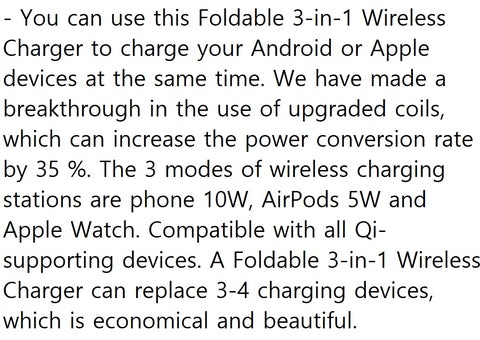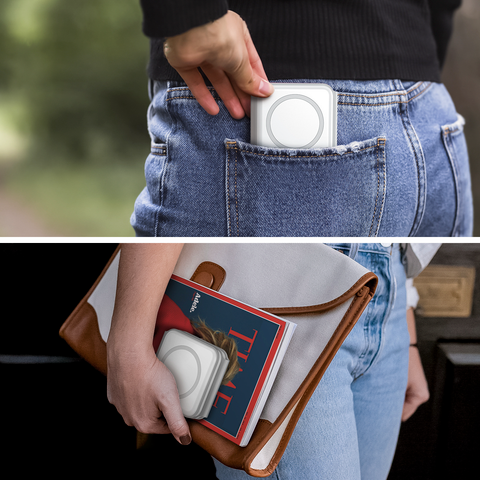 THE CHARGER IS SMALL AND LIGHT ENOUGH TO PACK WITH YOU FOR TRAVELING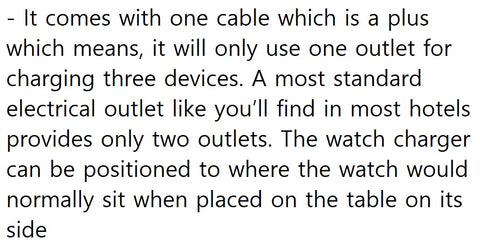 PAY ATTENTION TO SAFETY AND HEALTH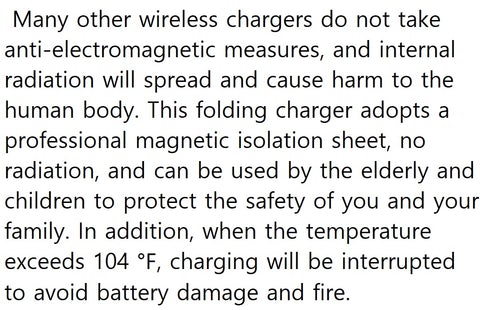 Note: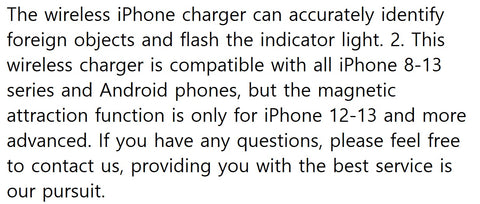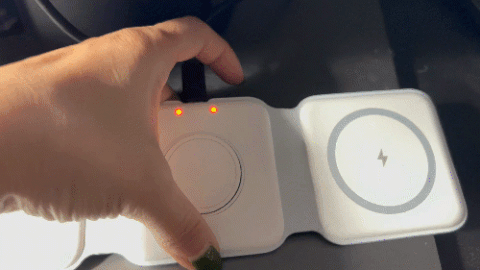 Specifications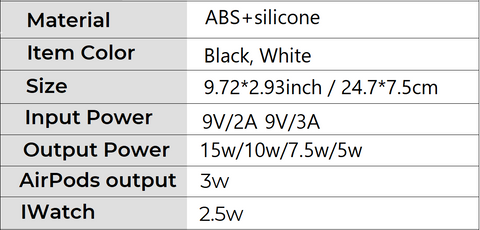 Packing List
 1*Foldable 3-in-1 Wireless Charger