🌸 🍃 🌸 🍃 🌸 🍃 🌸 🍃 🌸 🍃 🌸🍃 🌸
💐Bright Spring Tulip Wreath for your front door.We woven the four colors of tulips into the shape of a Wreath, full and gorgeous,e a perfect gift for the spring.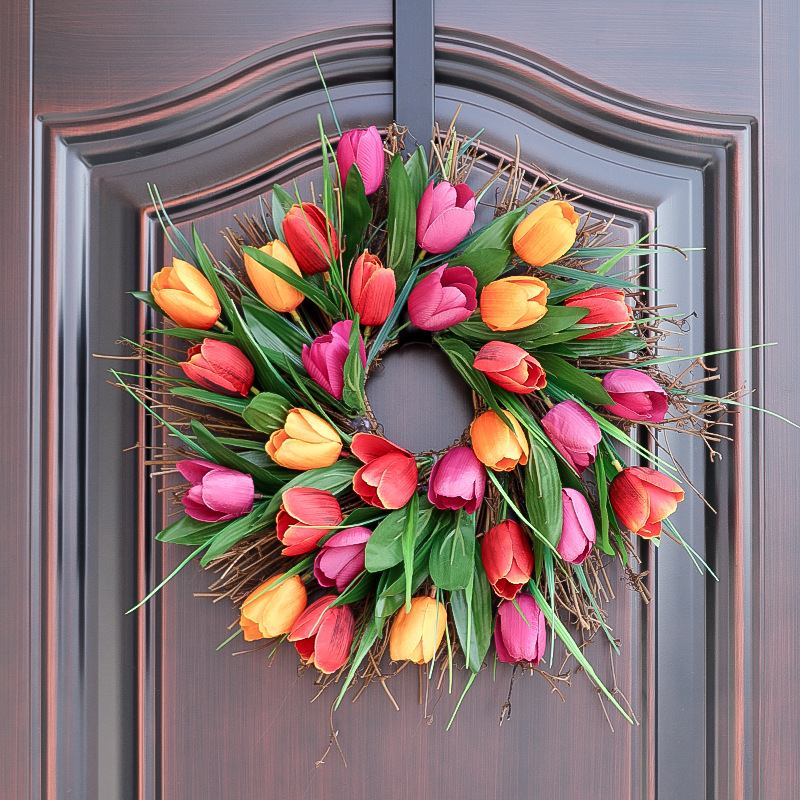 I've thought of countless ways to preserve the flowers I see in spring!Because they are so beautiful, I want my home to always look like spring!❤️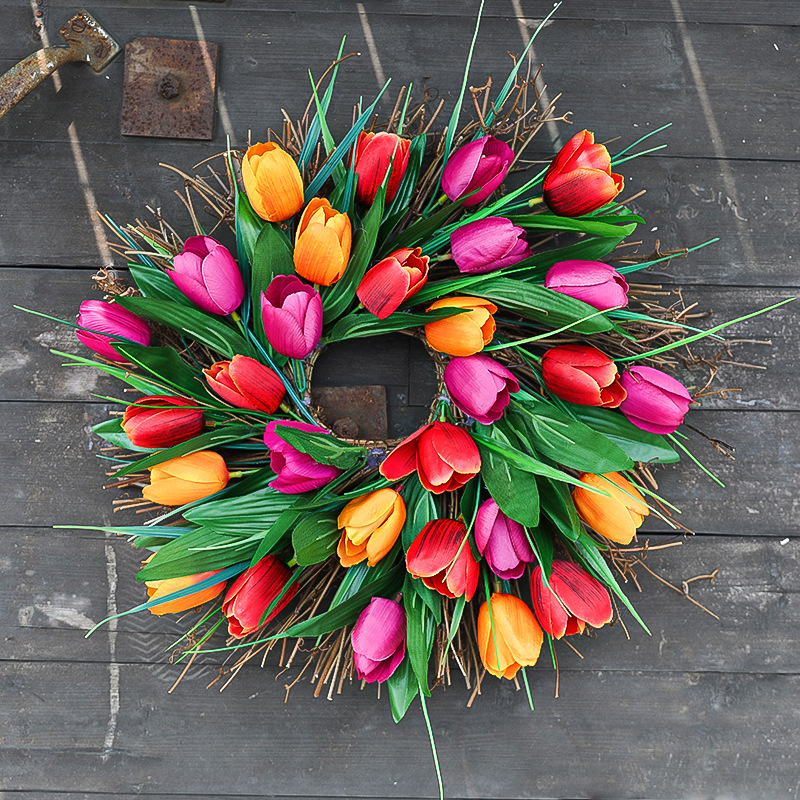 Hang this creative  wreath on your front door, and the neighbor's door must be amazed. How do you get this gorgeous wreath
❤️❤️Let us help you reduce the pressure of decorating your shoulders, and at the same time allow guests to have a fun and unforgettable experience when they visit your home in April!
💐💐 If it is displayed inside, try placing it above the mantelpiece or draping it on the mirror for an absolutely stunning look!