The multi-functional cleaning paste of pure natural formula has multiple functions such as degreasing, decontamination and brightening, and can be used for cleaning and maintenance of leather products, kitchen furniture, and car interiors.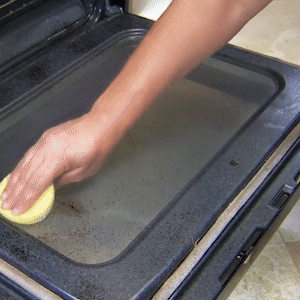 Advantage
【Natural Formula】
The saponaria in the multifunctional cleansing paste formula has degreasing and decontamination, and has no corrosive function on the surface of the cleaned object. The protective leather protein has the functions of nourishing and curing, preventing leather aging, brightening and protecting the inner leather. The soft factor can make the leather soft, shiny and not stiff after cleaning. Pure natural formula, no harm to leather, no harm to hands, non-toxic and no odor, you can use it with confidence.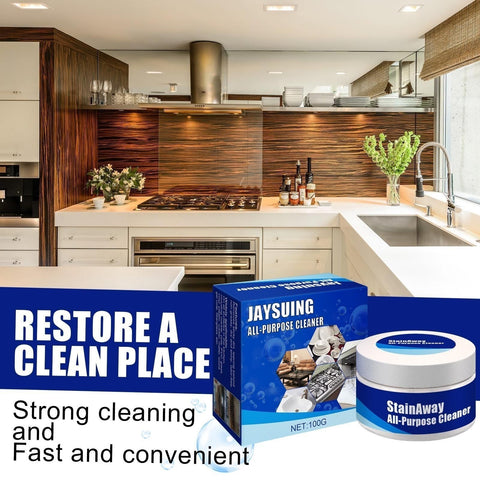 【Multifunction】
The cleaning paste has many functions, such as glazing, removing oil stains, maintaining, removing peculiar smell, removing dirt and so on. No need to wash with water, it can effectively remove all kinds of stains, bid farewell to the complicated cleaning steps, so that you can achieve the desired cleaning effect without being restricted by time and place.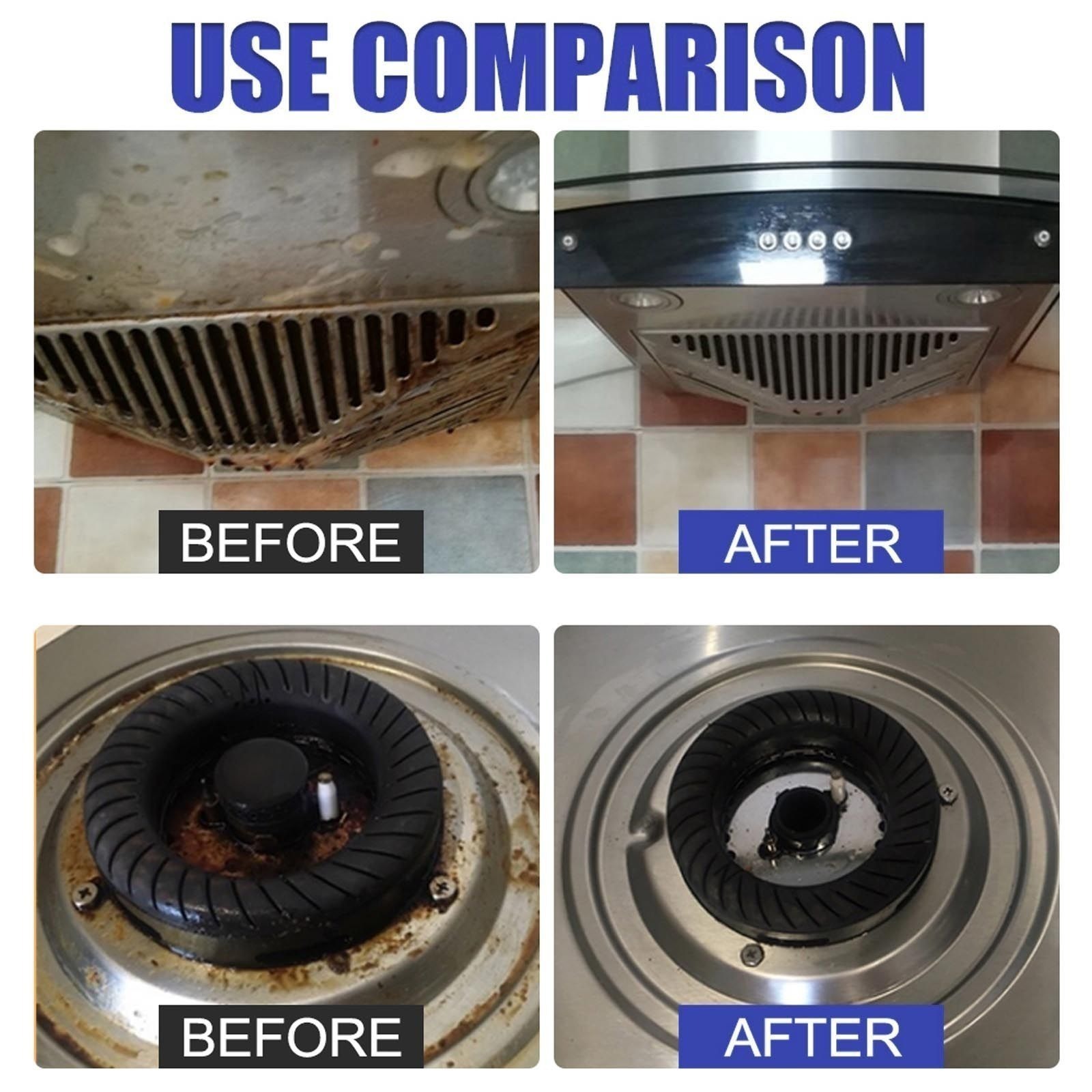 【Easy To Use】
First dip the included sponge in an appropriate amount of cleaning cream, wipe the items to be cleaned in circular motions, and then wipe off the remaining dirt with a clean wet towel. After use, clean the sponge in time and dry it.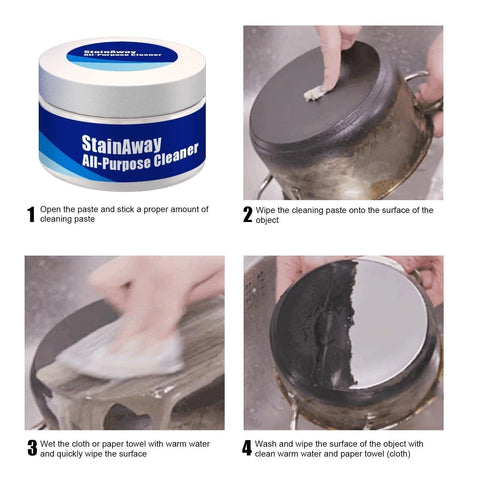 【Multiple Usage】
The multifunctional cleaning paste has a wide range of uses, and can be widely used in the cleaning and maintenance of leather shoes, leather bags, leather clothes, leather sofas, plastic products, car interiors, white shoes, solid wood furniture, electrical appliances, kitchen stoves, ceramic tiles, etc.
Notice:
1. The sponge can be washed with water and can be reused after drying.
2. To clean glass products, first wipe it with a sponge, then wring dry with a wet towel and then wipe it, and finally wipe it with a dry cloth or paper towel.
3. If you need to clean sofas, various tile floors and decorative walls, first dissolve the required amount of cleaning paste in water at about 60°C, and then clean it with a sponge.

 
Specification
Formula: Saponins, Leather protection protein, Softening factor
Fragrance: Lemon
Net content: 168 g
Function: Cleaning/Glazing/Maintenance/Color protection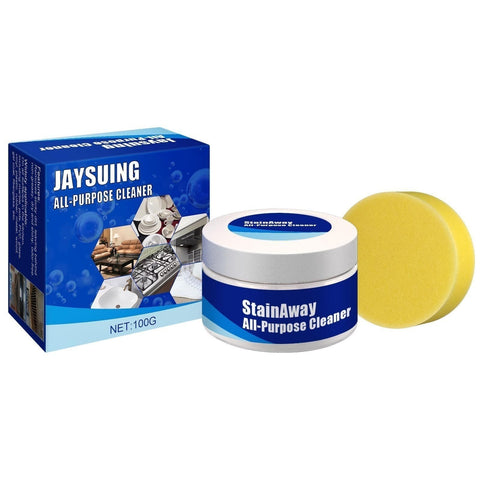 Tips:
1. Due to manual measurement, the size may have an error of 1~3 cm (0.5~1 inch).
2. Due to different computer monitors, the color may be slightly different.